When Should You take a Destin Vacation?
July 7, 2015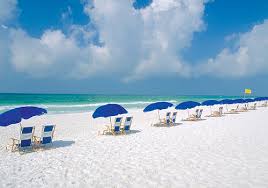 I took a walk out on the beach earlier today and one thing was clear. Now is a really popular time to take a Destin vacation. I saw people of all ages. There were couples, families, singles, and groups of friends.
That got me thinking about various times to take a Destin vacation. I decided to make a list of the different times to take a Destin vacation so you will know what's right for you.
Peak Season
Let's start by looking at the peak season, which is where we are at now. It lasts from June through August and is full of people. There are some big events that happen during the peak season. July has the Legendary Marine Swordfish Tournament and the Sandestin Triathlon is in August.
This is a great time to go if you enjoy lots of fun in the sun and lots of people.
Shoulder Season
While the peak season is the most popular, the shoulder season is the city's best kept secret. It last from April to May and offers temperatures in the 70s and 80s. It also has cheaper hotel rates. If you want to get a deal, consider the shoulder season.
Early Fall
Early fall lasts from September to November. It has some great events, including the Destin Seafood Festival in October. You can expect highs in the 80s and lows in the 60s early in the season, but then highs drop into the 60s n November. You can find some good hotel deals so this is a good time to go if you don't plan to spend all of your time at the beach.
Winter Season
The winter season lasts from December to March. You can find some great deals at hotels and resorts, but you won't be able to hit the beach (at least not comfortably). Highs are in the 60s and lows are in the 40s during this season.
Now that you know about the seasons, start planning your Destin vacation. There is never a bad time to go to Destin.
 
This entry was posted in Destin Florida Weather. Bookmark the permalink.