The Red Bar
April 29, 2015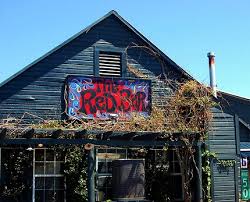 During the day, you will probably hang out at the beach, enjoy some water sports, or go shopping in Destin. When the sun goes down, though, you will be looking for a different kind of fun. That's where Destin nightlife comes into play. While there are lots of places to go when the sun goes down, The Red Bar is one of the best. Let's take a look at what you can expect when you hit The Red Bar in Destin.
Music at The Red Bar
The Red Bar is known for having some of the best music on the Emerald Coast. You can come by Wednesday through Saturday to listen to The Red Bar Jazz Band. They take the stage from 6 PM until 11 PM. Dread Clampitt plays every Sunday from 12 PM until 3 PM and 7 PM until 11 PM. You can also listen to tunes from DJ Vladi every Wednesday and Friday night. If you like music to go with your Destin nightlife, The Red Bar is the place to go.
The Food
While some Destin nightlife is just about drinks, you can enjoy food and drinks at The Red Bar. They serve lunch from 11 AM until 3 PM and dinner from 5 PM until 10 PM. You can enjoy a variety of dishes, including Blackened Grouper, Shrimp and Crawfish, and Manicotti. They also have Crab Cakes and other dishes.
If you are in the mood for Destin nightlife, stop by The Red Bar. You will not be disappointed. With great food and drinks, along with live  music, you can't go wrong with this bar. Just grab a few friends and get ready to have some fun during your night out on the town. In fact, you just might head back to The Red Bar every time you go to Destin.
This entry was posted in Destin Nightlife. Bookmark the permalink.