Old Florida Fish House
May 5, 2015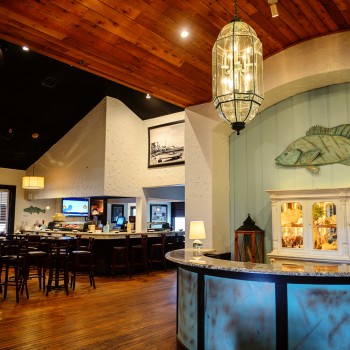 When the dinner bell rings, you don't want to spend hours looking through various restaurants in Destin FL, trying to find the right one. Instead, you want to know where to go before you are hungry. That way, you will be ready to hop in your car and drive to the restaurant as soon as your stomach growls. That's why you need to do some research before your Destin vacation. To make things easier, we are going to profile different restaurants in Destin FL. You can read these profiles to determine where you want to eat during your vacation. Today, we are going to look at the Old Florida Fish House. This is one of the most popular restaurants on 30A so you definitely want to see what it has to offer.
The Food
Restaurants in Destin FL are only as good as the food they serve, which is why the Old Florida Fish House is such a hot choice. This seafood, sushi, and steak restaurant offers a lot of menu items that people love. Whether you want a small plate or a heaping helping of food, you will find what you are looking for at this restaurant.
The Atmosphere
While some restaurants in Destin FL stop with the food, the Old Florida Fish House takes things a step further. The family friendly restaurant has a game room for people to enjoy before or after their meals. It also has live entertainment on Fridays and Saturdays. You can enjoy drinks and dance during the live entertainment or you can just kick back with your food and take it all in.
Restaurants in Destin FL are among some of the best in the country. With so many great restaurants, it's a good idea to do some research and find the ones you want to eat at during your vacation. If you like food and fun, be sure to add the Old Florida Fish House to your list.
This entry was posted in Destin Florida Restaurants. Bookmark the permalink.