Huge Deals at the Destin Outlet Mall
January 26, 2015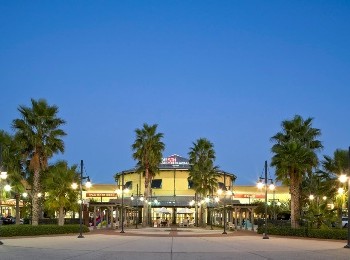 It happens every time you take a vacation. You tell yourself you aren't going to spend much money shopping and then you charge up your credit cards and clean out your bank account. You spend the rest of the year feeling guilty about what you purchased. If you want to get all of the items without the buyer's remorse, stop by Silver Sands Premium Outlets during your vacation. This Destin outlet mall makes it easy to get everything that you want at prices you can afford.
The Stores
The Destin outlet mall has 110 outlet stores. These aren't just run of the mill stores, either. You will find some of the biggest names in retail at the mall. You can shop at Saks Fifth Avenue Off 5th, DLKNY, Nautica, Nike, Brooks Brothers, and more at Silver Sands Premium Outlets. With so many options, you can expect to send the entire day at the Destin outlet mall.
The Savings
Of course, you can shop anywhere, so it is the savings that makes the Destin outlet mall so amazing. You will get 25% to 65% off normal retail price when you shop at the mall. That means you can get a lot more for a lot less at the Destin outlet mall. That will make it easy to shop without feeling the guilt during your Destin vacation.
Regular Hours
The Destin outlet mall is open Monday through Saturday from 10 AM until 9 PM and Sunday from 10 AM until 6 PM. It has special holiday hours during the different holidays through the year so check with the mall if you plan on shopping during a holiday.
The Destin outlet mall is the perfect place to go shopping during your Destin vacation. You will have lots of items when you are done, but you will still have money in the bank. You can't beat that.
This entry was posted in Destin Florida Shopping. Bookmark the permalink.