Gulfarium Destin Coupons
February 16, 2015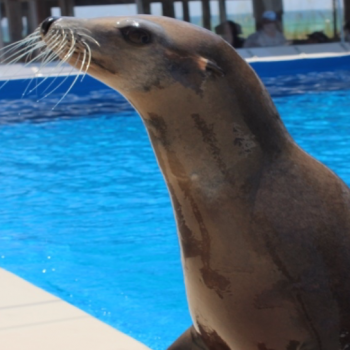 Most people want to pack as much into a vacation as possible. Unfortunately, that can be hard due to monetary restraints. If you can't afford to pay full price for various activities, then you might be looking for Gulfarium Destin coupons. You have probably realized they are not easy to find. Most people tell you that you have to pay full price to get into the Gulfarium. I'm here to tell you that is not true. You can find Destin Gulfarium coupons, but you have to know where to look. The good news is, you are in the right place. We have one of the top Gulfarium Destin coupons around, and you don't have to jump through hoops to get it.
Save Money – Get Your Discounted Gulfarium Tickets Today
What to expect
After you snag your Gulfarium Destin coupons, you will have general admission access to the Gulfarium. General Admission tickets give guests access to the various exhibits, training demonstrations, and shows available at the Gulfarium. If you want to attend one of the Animal Encounters, you will have to buy tickets for the one you want. These tickets cost extra. If you have some extra money, consider purchasing one of the Animal Encounters since they are a lot of fun.
Hours
The Gulfarium is open from 9 AM until 4:30 PM, seven days a week. They stop selling tickets at 3:30 PM.  The Gulfarium runs shows and chats throughout the day so you won't have any trouble catching something during your visit.
Be sure to stop by the Gulfarium during your next Destin vacation. Make it more affordable by getting Gulfarium Destin coupons. Remember, you can't find coupons in many places, so take advantage of the ones we are offering. That way, you can visit the Gulfarium for less, which means you will have more money to visit other attractions.
This entry was posted in Destin Deals, Destin Florida Attractions. Bookmark the permalink.