Gulf Breeze Zoo
April 3, 2015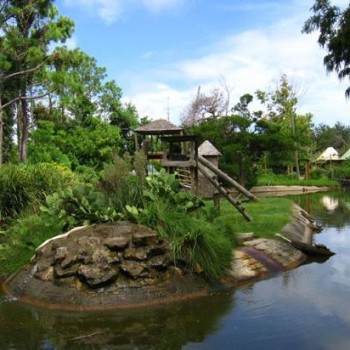 If your kids love animals, consider stopping by the Gulf Breeze Zoo during your Destin vacation. Just a short trip from Destin, the zoo has everything your family needs for a fun day out with animals. Let's take a look at what you can expect when you visit the Gulf Breeze Zoo.
Attractions at the Gulf Breeze Zoo
The Gulf Breeze Zoo has tons of attractions for families to enjoy. Popular attractions include the farm, giraffe feeding, and the Budgiery Adventure Aviary. You can also go to the Safari Line Limited Train Ride or take one of the Behind the Scenes Animal Tours.
In addition, you can go on a Meet a Keeper Animal Talks. Then, you can find out where the animals sleep at night, how much they weigh, what they eat and other information. You can also hear stories that you would not be able to hear anywhere else.
Finally, you can enjoy a Hands on Animal Encounter. You will meet up with a zookeeper. The zookeeper will introduce you to animals and let you pet and hold them. This is an excellent option for families who love animals.
Zoo Amenities
The Gulf Breeze Zoo has more than attractions. It also has some amenities to make your trip more comfortable. You can rent wagons, strollers, and wheel chairs from the zoo. Wagons cost $7, strollers cost $5, and wheel chairs cost $15.
Dining
You can also eat at the Gulf Breeze Zoo. You can grab a bite to eat at the Karibu Café or the Giraffeteria Restaurant. Both will give you the food you need to keep your energy up while you are at the Gulf Breeze Zoo.
The Gulf Breeze Zoo is an excellent place to visit during your vacation. Gather up the family and head to the zoo for a fun day out in the sun.
 
This entry was posted in Destin Florida Attractions. Bookmark the permalink.