Get the Perfect Valentine's Day Gift at Destin Commons
February 11, 2015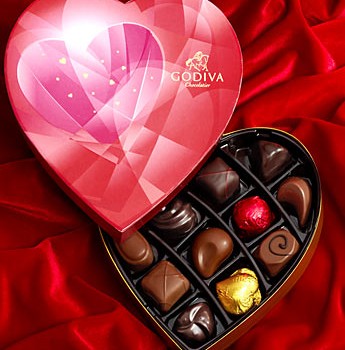 Valentine's Day is right around the corner, and there is a good chance you are stressing out. What are you are going to buy that special someone? I'm going to make things a little easier for you this year by pointing you in the right direction. Destin Commons has tons of items that will be perfect for Valentine's Day.
The "I Really, Really Love You" Gift
If you want your special someone to know that you are head over heels in love, you need to get some jewelry. Destin Commons is home to REEDS Jewelers, Pandora Jewelry, and Kay Jewelers. Each has a lot of unique options that your special someone is sure to love.
The "We Just Started Dating, but I Like You a Lot" Gift
Valentine's Day is awkward when you first start dating. You can't go out and get jewelry or you will seem weird. At the same time, you can't blow the holiday off or you will seem like you don't care. You can solve your problem by stopping by Kilwins or Godiva at Destin Commons. Some chocolates are perfect for new relationship. They show you care but they don't make you look crazy. It's all about striking a balance early on in a relationship.
The "We Are So Adorable and We Can't Help It" Gift
If everyone is always telling you that you and your loved one are just so cute, then a trip to the Build-A-Bear Workshop is in order this Valentine's Day. Located at Destin Commons, the workshop has Valentine's inspired bears that will allow you to show off your love.
The "I'm Going to Make You Care About Valentine's Day" Gift
Let's say you have someone in your life that just won't get on the Valentine's Day bandwagon. If that's the case, it is time to think outside of the box. You can go with some new hunting gear from Bass Pro Shops or get a massager from Brookstone. These are just a couple of options.
Make this Valentine's Day extra special by getting the perfect gift from Destin Commons. Whether you want to profess your love or just let someone know you like him or her, Destin Commons has what you are looking for in a gift.
This entry was posted in Destin Florida Shopping. Bookmark the permalink.