Food and Drinks at The Village Door
February 3, 2015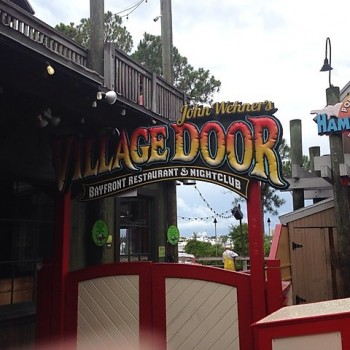 The Village Door Destin is one of the most popular nightclubs on the Emerald Coast. This establishment is more than just a place to drink, dance, and listen to live music, though. It is also a restaurant. With so much to offer, it is easy to see why so many people choose The Village Door Destin when spending a night out on the town.
The Club
When people think of Village Door Destin, they typically think of the nightclub, so let's take a look at that first. The nightclub has an upstairs and downstairs area. Both areas are a lot of fun for guests. Downstairs, you will have access to a bar and a lounge area. You can also hit the dance floor downstairs or go out on the deck and look out at the water.
If you choose to go upstairs, you will also have access to a bar. You can also reserve a spot for all of your friends upstairs. If you like to feel like a VIP, you will love the upstairs area.
Regardless of if you are upstairs or downstairs, you will have access to music. If you love live music, go upstairs so you can get a great view of The Dream Band. If you just want to dance, you can stay downstairs and listen to music from the DJ.
Specials
You can enjoy free drinks every Friday and Saturday at The Village Door Destin. This special lasts from 8:30 until 9:30 so be sure to stop by during that time.
The Restaurant
If you get hungry, you can stop by the Village Door Dockside Restaurant. You will find a variety of southern styled barbeque and seafood at this restaurant. The restaurant has five award winning barbeque sauces and smokes the meat inside of the restaurant daily.
The Village Door Destin is the perfect place to go out for the evening. Gather some of our friends and have a blast at this nightclub and restaurant. Â 
This entry was posted in Destin Florida Restaurants, Destin Nightlife. Bookmark the permalink.