Dog Boarding Destin FL
September 28, 2015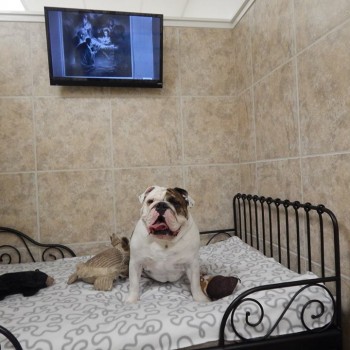 If you like to go everywhere with your pooch, there is a good chance he is going to Destin with you. While you can bring your dog with you, you won't want to leave him alone in your condo or hotel. With that in mind, you can look into dog boarding Destin FL. The right boarding facility will give you peace of mind when you drop your dog off. Then, you can have fun in Destin without feeling guilty. You will know he is having a great time while you are on vacation. It will be like a vacation for the both of you, all thanks to a great facility for dog boarding Destin FL.
The Village Veterinarian
If you want to have a vet onsite, consider the Village Veterinarian for your dog boarding needs. Your dog will enjoy indoor and outdoor runs, making it easy for him to get all of the exercise he needs while you are out and about in Destin. In addition, the vet will be right there on hand in case anything happens. If your dog has special needs, this is a great option for you.
Goochie Poochie Doggie Resort and Spa
The Goochie Poochie Doggie Resort and Spa is another great choice for dog boarding Destin FL. Your dog will stay in style if he stays with this resort. His room will have a flat screen TV, bed, and additional amenities. Plus, he will have a staff on hand all day and all night so you won't have to worry about him ever being alone.
You also won't have to worry about him being bored when he stays at this resort. You can enroll him daycare, where he will get to play with other pets. This is a great way to socialize your dog when you're on vacation.
Now that you have some ideas for dog boarding Destin FL, you are one step closer to planning your vacation. 
This entry was posted in Traveling with Pets. Bookmark the permalink.