Destin Florida Weather in March
February 20, 2015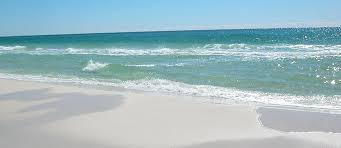 If you want to save money on a Destin vacation, you have probably considered going during the offseason. If you go in March, you can get discounts on Destin vacation rentals. Of course, you want to know what the weather will be like before you make your travel arrangements. Let's take a look at the Destin Florida weather in March. Then, you will know if a Destin vacation in March is right for you.
Weather Details
According to the Destin Chamber of Commerce, Destin has a high of 68 in March and a low of 50. It gets an average of 6″ of rain, and the water temperature comes in at an average of 66. That makes the average high 5 degrees higher than in February, and the average water temperature is 2 degrees warmer than it is the previous month.
By the time April rolls around, the average high is 76, and the average water temperature is 72.
Why Go in March?
If the Destin Florida weather in March seems a little cool to you, it is important to note that you will still be able to hit the beach on some of the days in March. On top of that, there are other reasons to visit Destin in March. You can enjoy great bargains at hotels and vacation rentals, and you won't have to stand in long lines at restaurants. On top of that, March is a great time to play golf in Destin. All of these things make it worth visiting in March. You can save money and still do a lot when you visit in March.
There really isn't a bad time to come to Destin. While the Destin Florida weather in March is a bit cooler than you will find during the peak season, the savings makes it well worth the trip. With that in mind, consider making travel plans for March.
This entry was posted in Destin Florida Weather. Bookmark the permalink.