Destin Florida Vacation Checklist
June 15, 2015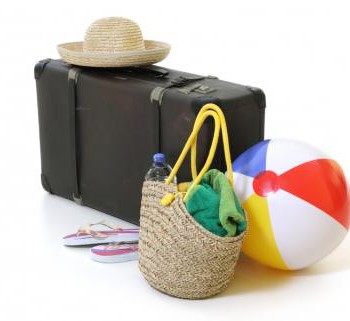 If you are planning a Destin Florida vacation this summer, you aren't alone. The beaches are full of vacationers. The happy vacationers remembered everything they need for a Destin Florida vacation. The others are at the local stores stocking up. If you don't want to have to stand in line, there are some things you need to bring.
Beach Items
If you are going on a Destin Florida vacation, you need to bring some beach items with you. You need to bring:
ü  Beach towels
ü  Sunscreen
ü  Book
ü  MP3 player loaded with music
ü  Cooler loaded with water
ü  Umbrella
ü  Chair
If you have these items with you, you can expect a fun time on the beach during your Destin Florida vacation.
Fishing Items
There's a good chance you will spend some time fishing during your Destin Florida vacation. What you need to bring depends on what type of fishing trip you plan to take. If you are chartering a fishing boat, you just need to bring yourself, some sunscreen, a towel, and some drinks. If you are going to fish off a pier, you can bring bait and tackle or rent it there. If you are going to fish from the jetties or a beach, you need a bait and tackle, along with a fishing license.
Going Out Items
You won't spend all of your time out on the beach. You will also need some items to help you when you go out on the town. If you are going to one of the nice restaurants, bring some nice clothes. If not, just bring some casual clothes so you can go out and enjoy a casual meal.
Gather up these items on the Destin Florida vacation checklist. Then, get ready to have a blast on vacation. You can't go wrong when you take a Destin vacation. 
This entry was posted in Destin Vacation Tips, Vacation Tips. Bookmark the permalink.