Destin Beer Festival
September 9, 2015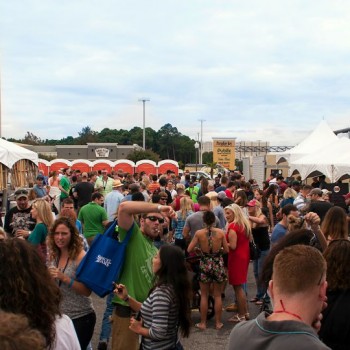 So you love drinking beer and you also enjoy having a good time. You're not alone. Beer and fun are always on the menu in Destin, and you can get a heaping helping if you attend Destin Beer Festival. This festival is going to be at Chan's Wine World in the Paradise Key Shopping Center on September 26. You can easily get your fill of various beers if you attend this exciting event.
What's on Tap?
If you attend the Destin Beer Festival, you can try out over 100 beers and craft spirits. Of course, you probably won't be able to try each and every one of them, but you can surely make a pretty good dent during the festivities.
Of course, drinking isn't as much fun without music, which is why the Rips will be performing at the festival. Music always makes beer go down easier so this will definitely enhance the event.
Be a VIP!
While you can just attend as a normal festival goer, you can increase the fun by being a VIP. When you have VIP access, you will get to enjoy some drinks and treats that other festival goers won't be able to try. You will also have early access to the event, which means early access to the beer. If you want to increase the fun, consider getting VIP access. You won't be disappointed.
Throughout the Week
If you are going to be in Destin for the week leading up to the Destin Beer Festival, be sure to attend the Beer Week events. You will find various events at different bars and restaurants in the area. By the time the week is over, you will have enjoyed lots of great beer and fun.
Don't miss out on the Destin Beer Festival. If you aren't able to attend, you will have to wait a whole year for it to roll around again.
This entry was posted in Destin Florida Activities, What's Happening Now. Bookmark the permalink.