March 13, 2015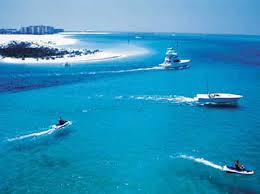 Choosing the right time to take a Destin vacation is important. You can make the process easier by looking at the Destin Florida weather throughout the year. Then, you can choose the time based on what you want to do in Destin.
Shoulder Season
The shoulder season is a great time to go to Destin. The Destin Florida weather during the shoulder season stays in the high 70s and low 80s. The water is also really nice during the shoulder season, with its temperature staying in the 70s.
The shoulder season lasts from April to May. If you want great weather without lots of people, consider booking a trip during the shoulder season.
Peak Season
The peak season lasts from June until August. The Destin Florida weather hangs around the 80s and might creep up to the 90s during the peak season. This is when most people come to Destin, due in large part to the gorgeous weather.
Fall
The Destin Florida weather during the fall is a bit cooler, but still nice. If you go in September or October, you will enjoy highs in the low 80s. If you go in November, the highs will drop down to the 60s.
Winter
As expected, the Destin Florida weather cools down in winter. Winter has an average high in the 60s with lows in the 40s. While the Destin Florida weather is cooler, you can still golf, hit the museums, and enjoy some delicious food. You can also go fishing in the winter.
The Destin Florida weather is relatively nice throughout the year. While some months are warmer and others are colder, the weather should never keep you away from Destin. It is always warm enough to enjoy some time outdoors, even if you can't hit the beach during your Destin vacation.
 
This entry was posted in Destin Florida Weather. Bookmark the permalink.